Axiom
Solutions
blog
|
useful
topics
and
pain
talks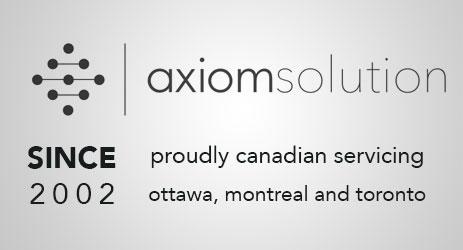 Check
Off
These
Eight
Items
Before
Starting
Project
Execution
So, you have just been assigned as project manager. Should you start running around 100 miles-an-hour building things? No, before you start executing, make sure these items are in place.
Sponsorship. All projects need a sponsor. It should be easy to find this person, but if not, spend time to identify the person that will fill this role. If the true sponsor is too high-level to fill the role, ask them to delegate to someone that can fill the role on a tactical week-to-week basis.
Work definition. Your success will be measured against your ability to deliver against your plan. So plan wisely. We call this "define the work". Before you start executing make sure you know what you are doing. This includes understanding the project objectives, scope, assumptions, constraints, dependencies, etc. In many organizations, the result in a detailed project charter.
Schedule. The project schedule describes the work to be completed, the sequence, the due dates and the resources. You create the schedule once you know the scope. You don't want to execute a project without having a viable schedule in place.
Resources. Project management work makes up only a small portion of the project. You need resources to build the deliverables. You don't need every resource assigned before you can start executing the work, but you at least need resources for the first phase. Planning tells you what resources are needed. You must then acquire them.
Budget. When you build the schedule you need to identify the work and the resources required to compete the work. You can then estimate the costs of those resources. This is used to create the project budget. (Even if you are not charging the project for the resources, you still need to understand that the resources have a cost to the organization.)
Project management processes: Implement processes for managing time, cost, quality, change, risks and issues upfront. MPMM (www.MPMM.com) and the TenStep Methodology (www.TenStepPM.com) are examples of project management methodologies that contain all of the processes, templates and practices needed to manage a project - scaled based on the size of the project.
Success criteria. It is often overlooked, but you should know ahead of time what it means for the project to be successful. Some of these will be the result of metrics - for example, your actual costs versus your target costs. Others will be a part of acceptance criteria - for example, providing user training.
Kick-off. The Kick-off Meeting tells the stakeholders that you are ready to start project execution.
When these elements are in place, you are now ready to run 100 miles-per hour executing the work!